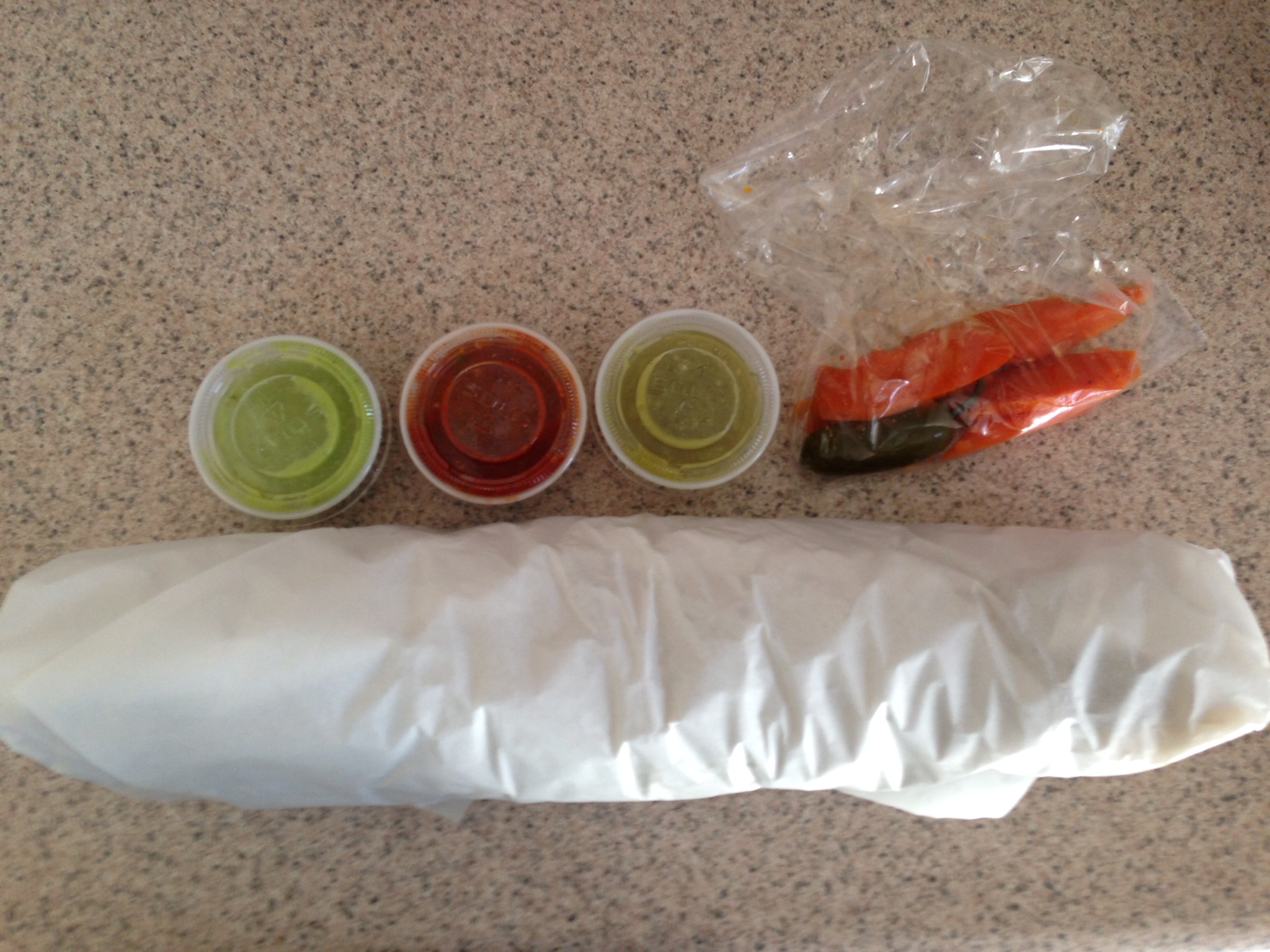 Ingredients
Your choice of meat
Fries
Cheese
Guacamole
Sour Cream
Lettuce
Salsa Fresca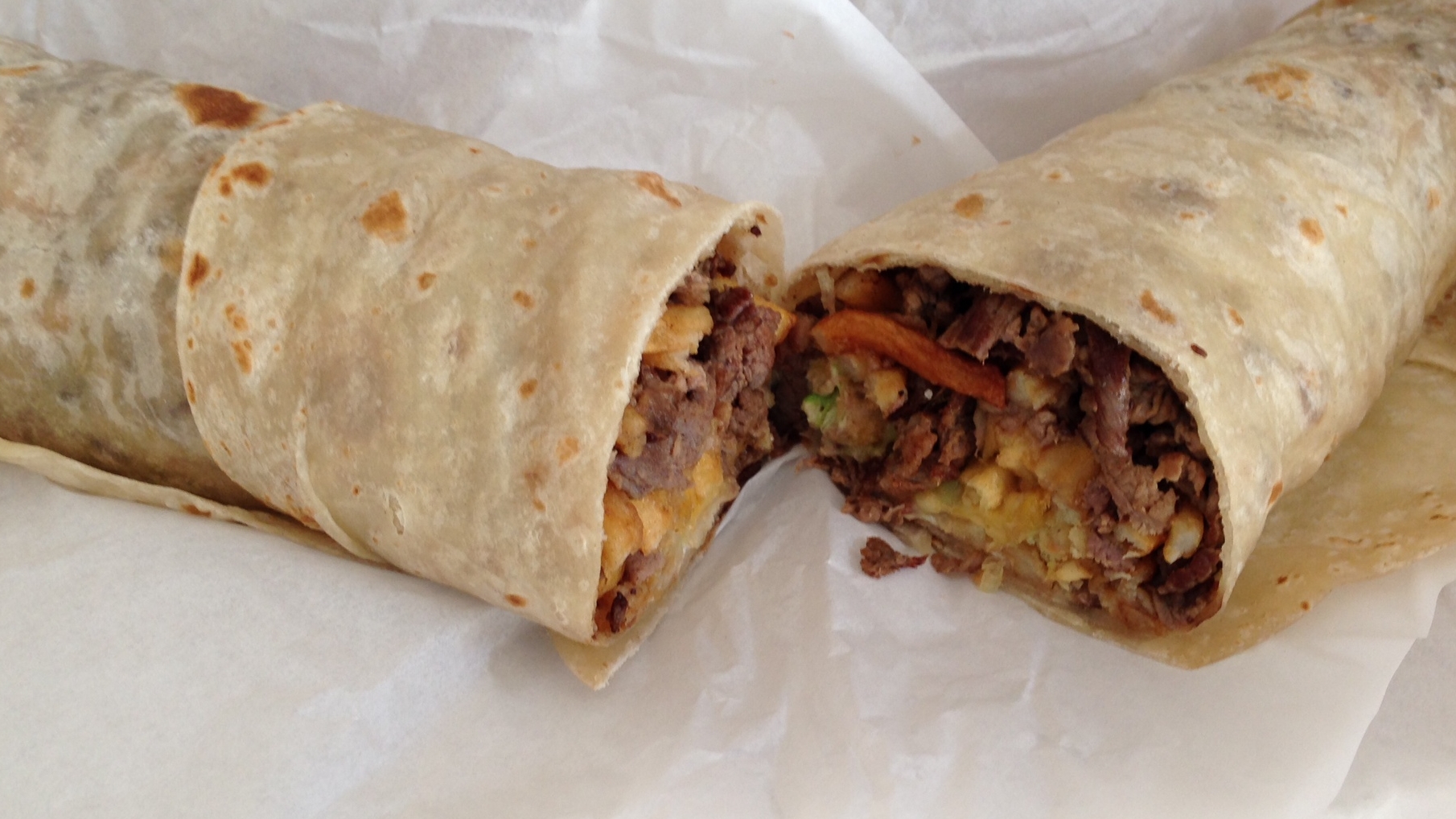 Next time you (and three of your friends) are hungry and happen to be in Kearny Mesa, stop by Yesenia's Mexican Food and get El Grande Burrito.
Longer than a 5 dollar foot long and much heavier, this burrito is appropriately named. It's wrapped with two tortillas to contain it's contents and it's wrapped well. Unlike your standard double wrapped burrito, the power of El Grande is in it's length, so you never get that wad of too much tortilla in one bite. You'll need to visit the salsa bar a few times however. Even though it has sour cream and guacamole, mine was a bit dry with the carnitas and french fry combo. If you're going to take this burrito to go, make sure you stock up on salsa because it's easy to underestimate the amount of salsa necessary for this guy.
At only $9.99 this meal is quite the deal. I was able to take down half for lunch and the other half for dinner; both meals were followed by food coma. If you take down the whole thing in one sitting you're the man.
Enjoy