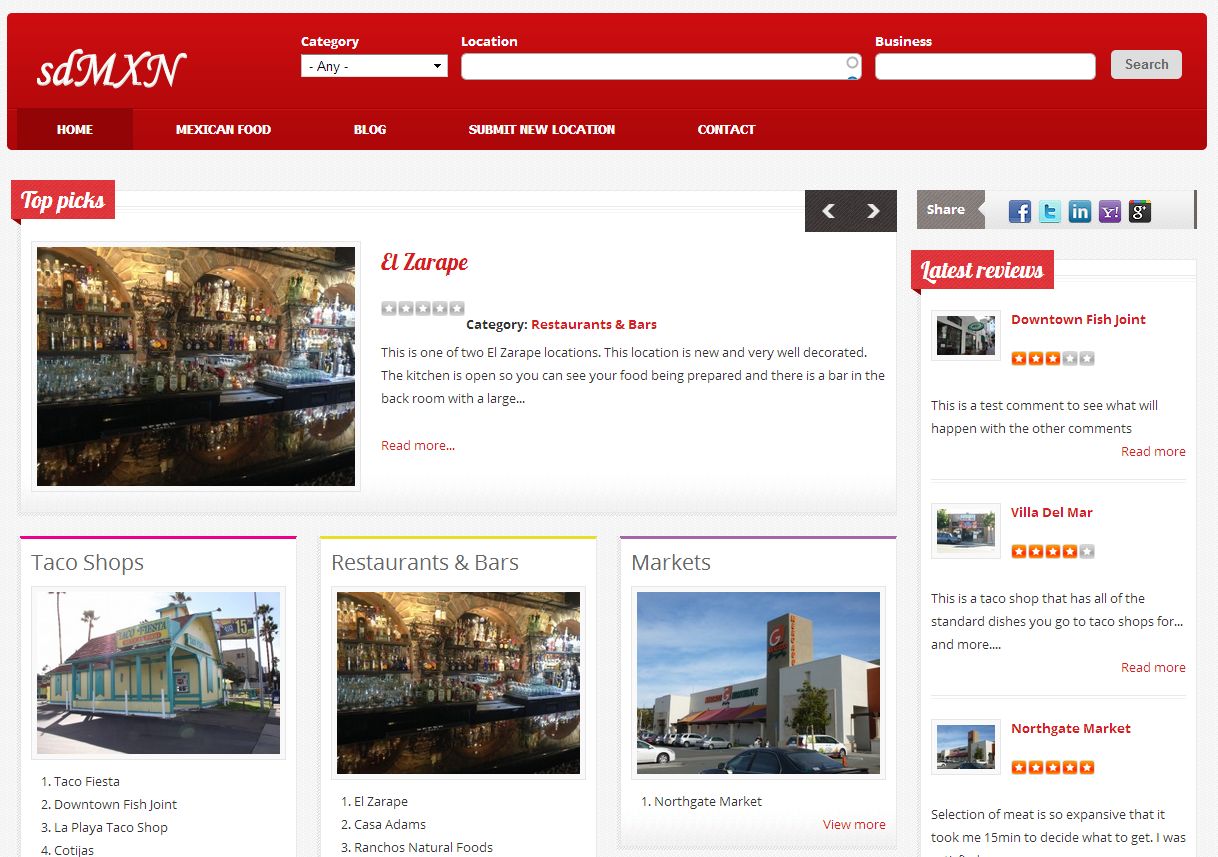 sdMXN – San Diego Mexican Food
Your resource for Mexican food in San Diego is almost here! Soon you be able to find the best Taco Shops, Restaurants, and Markets in all of San Diego County.
Feel free to visit our beta site and provide feedback. What would you like to see?